Poker Tips for Advanced players
Find out how to take your poker game to the next level
Get our Top 5 Poker Tips for Advanced players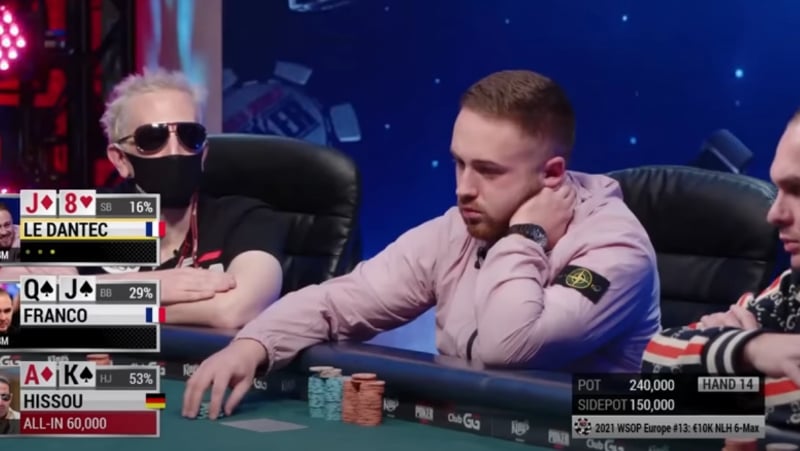 Poker is a combination of strategy, psychology and luck.
If you believe you have spent enough time at the tables to take your poker game to the next level, our poker tips for advanced players are designed to take your strategy even higher.
If you're still relatively new to poker, our top poker tips for intermediate players may be of interest.
Once you have become comfortable with raising, taking risks, and reading betting patterns, you may feel ready to move to an even more advanced level.
Poker Tips for Advanced players
Now that you feel you have mastered the game beyond intermediate level, you can take your strategy even further. Here are our top five poker tips for advanced players:
1. Use Math: Mathematical theory is very important if you are looking to make big improvements to your game. While you may have relied on online calculators or cheat sheets as a beginner, as an advanced player you should be able to memorize which hands are better than others, and you're your chances are of success.
2. Advanced Bluffing: Once you learn how to best read the atmosphere of the table and who you are playing against, you can start to pull advanced bluffs. Too many players start bluffing before or after the flop and then lose their nerve. You should always pursue your bluff if you know you have enough equity in your hand.
3. Perfect your Poker Face: You can take your poker strategy to the next level by learning to become unreadable. When watching your opponents you can pick up subtle movements and habits, which you can then identify and eliminate in your own playing style.
4. Advanced Raises: The raise is the most effective tactic in poker when it comes to intimidating other players. Once you are ready to take your poker strategy to an advanced level, you should consider re-raising, which is the most intimidating move you can make as it usually involves a lot of money.
5. Watch Professional Poker Players: The best thing about poker is that you never stop learning how to refine and advance your strategy, and one of the best ways to evolve is to watch professional players while competing online.