Beginners Guide to GGPoker Tournament Types
Find out about some of the various types of poker tournaments you can play
All types are available when you register at GGPoker
Use the GGPoker bonus code NEWBONUS when joining to get started with up to $600!
Single and Multi-Table Tournaments

Freezeouts, Rebuy and Re-entries

Sit-and-Go Tournaments

Satellite Tournaments
The variety of available games is one of the big reasons for the popularity of poker.
Every game is different, and if you don't like one form of poker you can keep trying new ones until you find the perfect one for you.
Popular types of poker include
Hold'em
and
Omaha
, while the majority of online poker players choose to play either tournaments or cash games.
This page contains information to help you choose what is best for you. We look at various poker tournaments and explain what they are, how they work, and much more.
Single and Multi-Table Tournaments
In a typical tournament, all participants play poker until one person has won all of the chips. That person is then declared the winner and takes the largest share of the prize pool.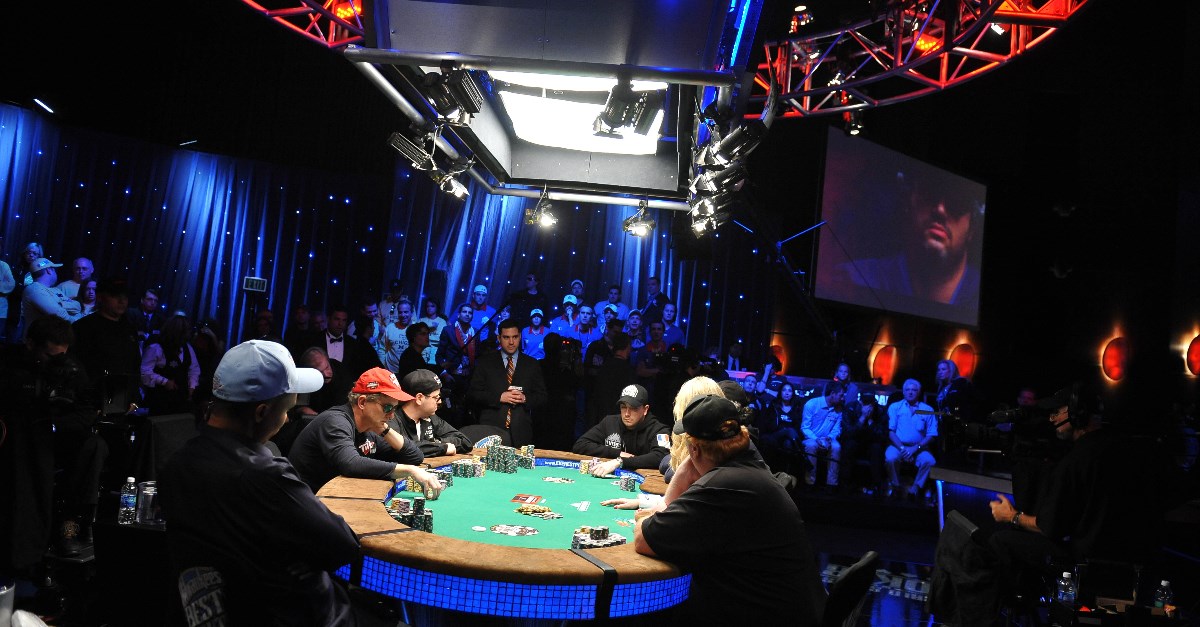 The rest of the prize pool is divided amongst the highest finishing players depending on when they are knocked out, with many entrants not getting money.
Unlike in a cash game where you have minimum and maximum buy-in sizes, in a tournament the buy-in is fixed. This means all players have the same starting stack size.
To help speed up elimination, blinds steadily increase throughout the tournament.
As the name suggests, single-table tournaments are played on one table. Multi-table tournaments are the more common poker tournament format and allow you to host large events with potentially thousands of participants.
In a multi-table tournaments, players are separated into many tables, which all play simultaneously. As players are eliminated, fewer tables are used.
When everyone is seated at one table, it is known as the "final" table, and the tournament is played until its conclusion.
Freezeouts, Rebuy and Re-entries
The most popular tournament format is the freezeout. When your chips run out, you are eliminated and are unable to re-join that tournament.
Some tournaments offer rebuys within a specified time window, close to the start of play. You can buy back in when you fall below a certain amount of chips, usually paying the price of the original entry fee again. You will then be able to continue playing with a chip amount equal to what you started with.
Re-entries are a variation of rebuy tournaments, in which you must be eliminated before you are able to buy back in. After paying, you will be seated at another table with the starting amount of chips, as if you had just entered the tournament for the first time.
Sit-and-Go Tournaments
Sit-and-Go
tournaments are part traditional tournaments, part cash game.
Traditional tournaments are scheduled to begin at a particular time. This can be frustrating as it requires you to schedule time on the tournament day and you never know how long you're going to be playing for.
With a
Sit
-and-Go tournament, you can simply
sit
down and once the table is full, you start to play. This makes them fairly similar to cash games. Players enter the tournament, and play begins as soon as there are enough entries.
Typically, a
Sit
-and-Go tournament is single-table.
Satellite Tournaments
A
Satellite
Tournament is a special kind of tournament that serves as a qualifier for bigger events.
The prize pool usually does not pay out in cash but, instead provides entry to a tournament with a larger entry fee.
Many large tournaments, usually online, host
satellites
, including the prestigious
World Series of Poker
(
WSOP
).