New Splash feature now live at GGPoker
GGPoker launch new 'Splash' feature
Get revenge on your opponents with this new fun addition!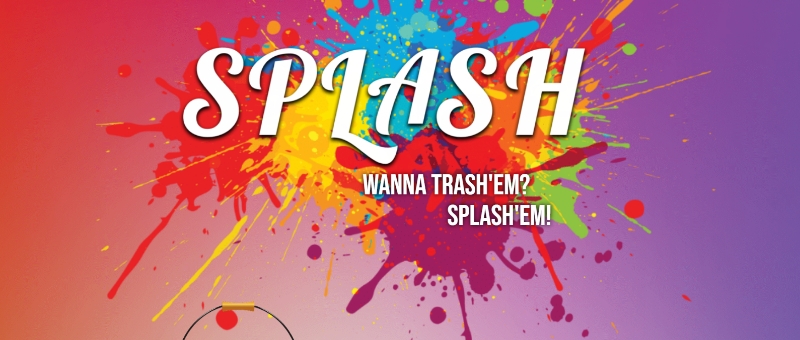 GGPoker
's newest feature,
Splash
, gives players a fun way to express their emotions at the poker tables.
The new
Splash
feature gives
GGPoker
players a unique way to express how they feel after a tough loss at the table. Players can either throw an egg at their opponent, or douse them with a bucket of water!
GGPoker
Splash
is designed to allow players to vent their frustrations in a fun way and get their own back against an opponent who may have won against the odds.
The two
Splashes
currently available can be earned when specific conditions are met in
GGPoker
games, such as an unfortunate outcome in a hand.
A
Splash
can only be used against the opponent involved in the qualifying hand, and not thrown indiscriminately at an innocent player.
Other
Splash
actions will be added in the coming months.
GGPoker
spokesman
Paul Burke
said: "It's almost impossible to take every piece of bad luck on the chin at the tables; when your aces are cracked by seven-deuce offsuit, it stings.
Splashes
are a fun revenge, allowing you to unleash a bucket of water of gooey egg at the villain. You won't get your chips back, but you could feel a tiny bit better about the situation!"
More fun
splashes
will be made available to players in the near future.
To try out
Splash
, simply log in to your
GGPoker
account and start playing!
If you're yet to join this global poker room, register at the official
GGPoker.com
website using the
GGPoker
bonus code
NEWBONUS
.
New players can claim
GGPoker
's biggest welcome bonus by using the
GGPoker

bonus code
NEWBONUS
when registering. $600 bonus is available to new players.
As well as splashing a player, you can now react to other poker players by giving them a thumbs up or a thumbs down. All users, even those who are sitting out are able to send bet reactions. Either right click if playing on PC, or long press on Mobile to open the react options!